Congratulations Calvin, you are 60% not Malaysian.
That means you're as Malaysian as...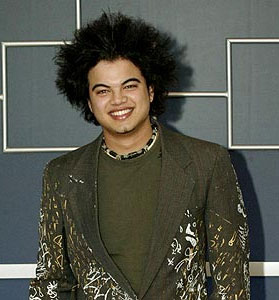 Walao eh! Sure or not? That's what I got when I try a fun online quiz at
kennysia.com
which tells you how un-Malaysian you are. So, I guess I'm only 40% Malaysian. How would you going to tell if someone is Malaysian? See what England he talks? But, if it sounds like Manglish, don't you think he could be a Singaporean? A Phua Chu Kang clone perhaps?
How about physical appereance then?
"Aiya, see face sure know liao one la. Eyes kecik-kecik, skin white-white, body short-short"
That's what I heard of people describing the Japanese. But how about Malaysian? Kopi campur teh campur susu? Then what will you get? The colour of Klang River?

Then lets test how much he knows about Malaysia. If he failed to missed getting a 3 digit marks everytime for his Malaysian history test, is he a true Malaysian? So, those who get below that is un-Malaysian? Then I can fairly say that even our Pak Lah is from Afghanistan, don't you think so?
So, instead of testing how Malaysian are we, why not turn the table around and find out how un-Malaysian are we? Don't you think it's fun? So feeling like testing how much you DON'T know about our Bolehland? Then try this: